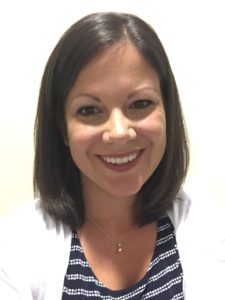 Dr. Carolyn James, Psychologist
Dr. Carolyn James is a registered clinical psychologist. She completed her Bachelor's Degree at the University of Western Ontario in Honours Psychology and her Masters and Doctorate in Clinical Psychology at York University.  She has been registered as a clinical psychologist with the College of Psychologists of Ontario since 2012. Her primary client groups are adults and couples. She completed her internship in Outpatient Mental Health at Markham Stouffville Hospital, conducting psychological assessments and providing individual and group psychotherapy. She has training in various therapeutic approaches including cognitive-behavioural therapy (CBT), dialectical-behavioural therapy (DBT), and emotion-focused therapy (EFT).
Dr. James has worked in both private practice and hospital settings with a wide range of presenting problems including anxiety, depression, sexual assault/domestic violence, self-harm behaviour, and eating disorders. She also has experience in the areas of women's reproductive health and pregnancy and postpartum issues.   Presently, she also works in Outpatient Mental Health at Lakeridge Health in Durham.  At Rouge Health Solutions she provides individual therapy to adults.
Dr. James takes a client-centered and evidence-based approach and believes in working collaboratively with clients to reach treatment goals.