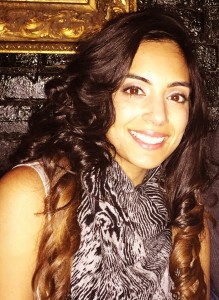 Dr. Minisha Suri, Chiropractor and Acupuncture Provider
Dr. Minisha Suri grew up in Vaughan, ON. She completed her Bachelors of Science degree at the University of Toronto, specializing in Health and Disease, with a major in psychology. Upon graduating in 2006, she pursued her Doctor of Chiropractic Degree from the Canadian Memorial Chiropractic College (CMCC), graduating in 2015 with Clinic Honors and Magna cum Laude designation. She is currently pursuing her post-doc fellowship as a Clinical Sciences Resident. Her research interests include neck pain diagnosis and inter-professional collaboration.
Dr. Suri is an evidence-based practitioner and uses a holistic approach to treating disorders related to the muscles and joints of the body. She uses Diversified technique and has previous certification in ART. She is also a certified Contemporary medical acupuncture provider.
Dr. Suri has been an aquatic coach for the Special Olympics for the last 5 years. She enjoys playing tennis, kickboxing and swimming.